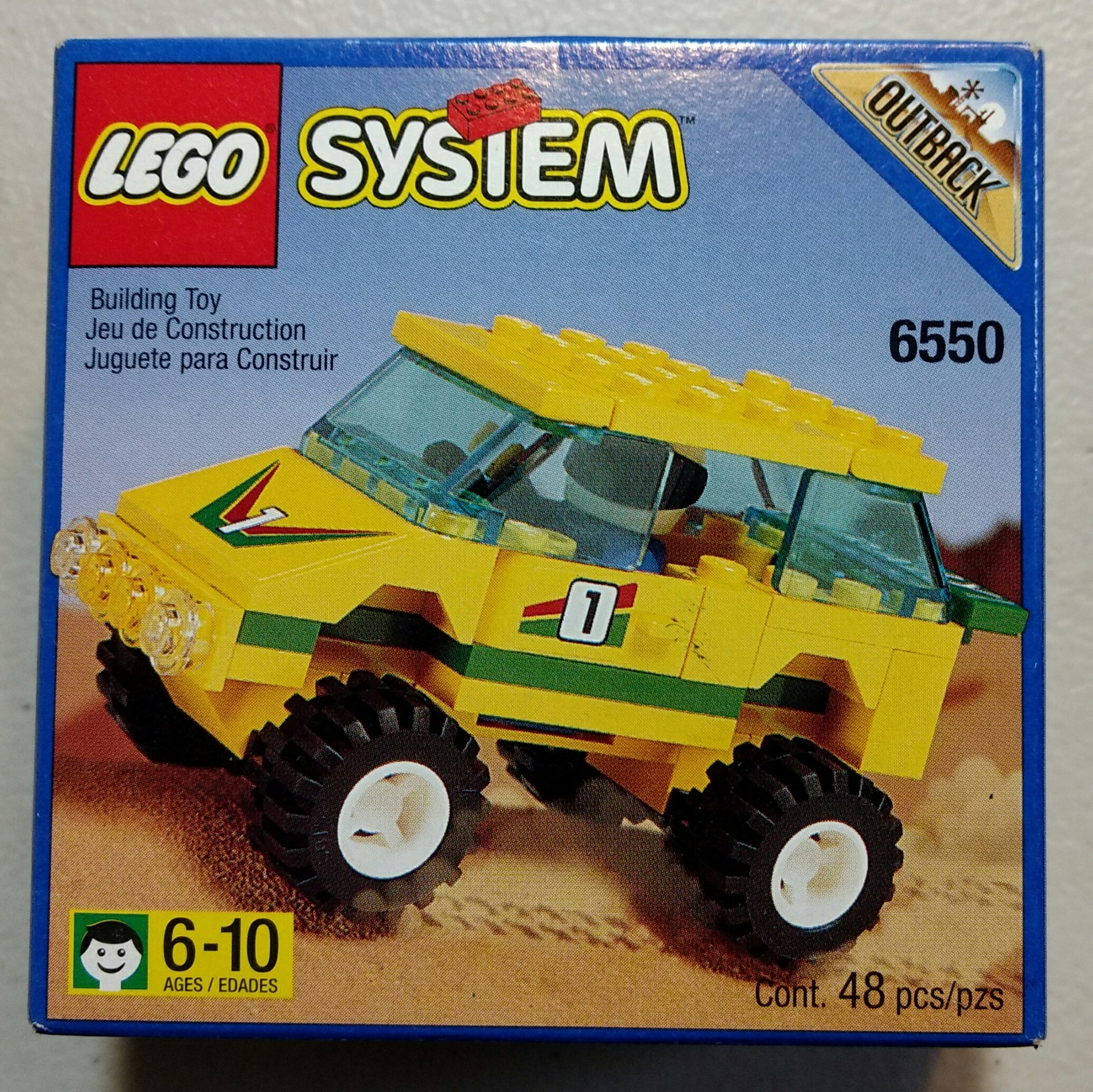 Every month, Bricks on the Dollar gives away a sealed, vintage LEGO set. Interested in winning some FREE LEGO? All you need to do is enter the giveaway drawing with your email address HERE. Even better, they use the same sign-up form each month so all you need to do is bookmark this link, and you can enter every month to win another set!
The winner will be drawn on February 1st and contacted for their mailing address. On that same day, the February giveaway set will be announced and the sign-up form will be reset for the next drawing.
LEGO set 6550 Outback Racer is the smallest of the LEGO Town subtheme of Outback. Outback boasted 5 different sets in 1997, all under the 200 piece count. With two helicopters, 3 automobiles, and an airplane, Outback was no small wonder. In what would today be a polybag, Outback Racer is sealed in a thumb-punch box and contains 1 Minifigure and a sticker sheet. The only question you are left with, is will you open it?
**Sponsored post**