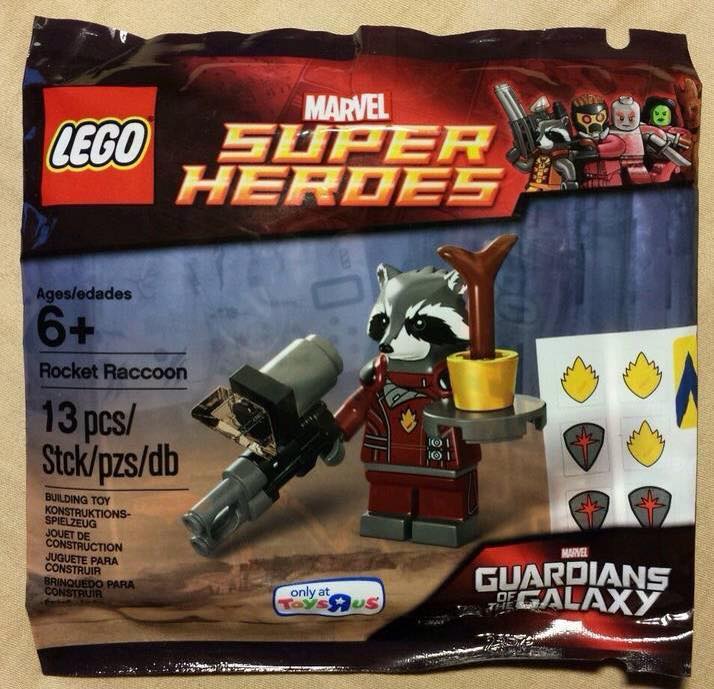 There are some new details regarding the LEGO Marvel Super Heroes Guardians of the Galaxy Rocket Raccoon (5002145) polybag via Mr. Elijah Timms on Eurobricks. The polybag is a Toys R Us exclusive and he mentions that they won't be available until November 16th and will be sold for $4.99 each. Before it was speculated that it would go with the Guardians of the Galaxy Blu-Ray.
Most likely the shipping box that it came in probably said "Hold until November 16" with the value being at $4.99 each and the employees didn't know what promo it was with. I'll try to get more details later this week to see if the Rocket Raccoon will be sold as a stand-alone polybag or packaged with a future promotion.
Update: Jason from The Brick Show has confirmed that the Rocket Raccoon will be a stand-alone polybag at $4.99 each but they won't be available for purchase until the "strict" 11/16 street date. Below is a picture of the bin they were in while the LEGO rep was putting them out.