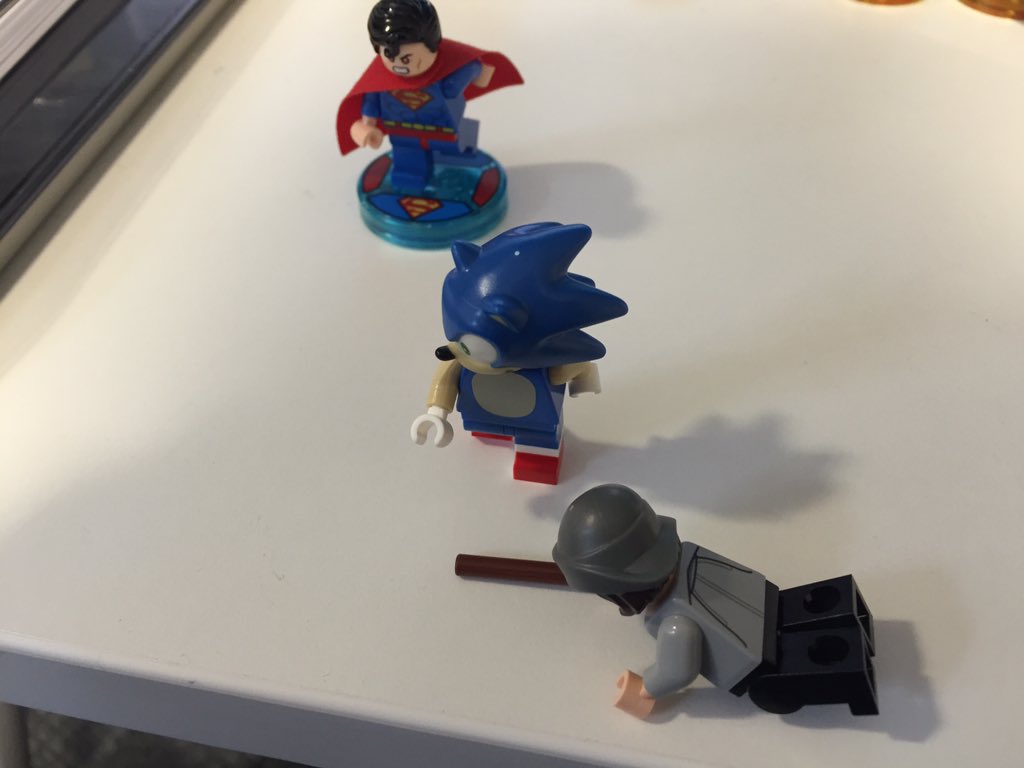 Earlier today, Mark Warburton from TT Games shared some images of the Sonic the Hedgehog minifigure that will coming out for year two of LEGO Dimensions. As we know by know Sonic the Hedgehog will be one of the new licensed properties that will be coming to the popular toys-to-life genre along with a slew of other characters.
As you can see, the Sonic LEGO minifigure is pretty true to the character with the new molded head piece. He is also shown holding a life preserver piece instead of the One Ring piece as shown at the end of the trailer but this could be just a placeholder. We'll have to wait and see when the images of the expansion pack are released.
Thanks to everyone who emailed this in from NeoGAF while I was at work.