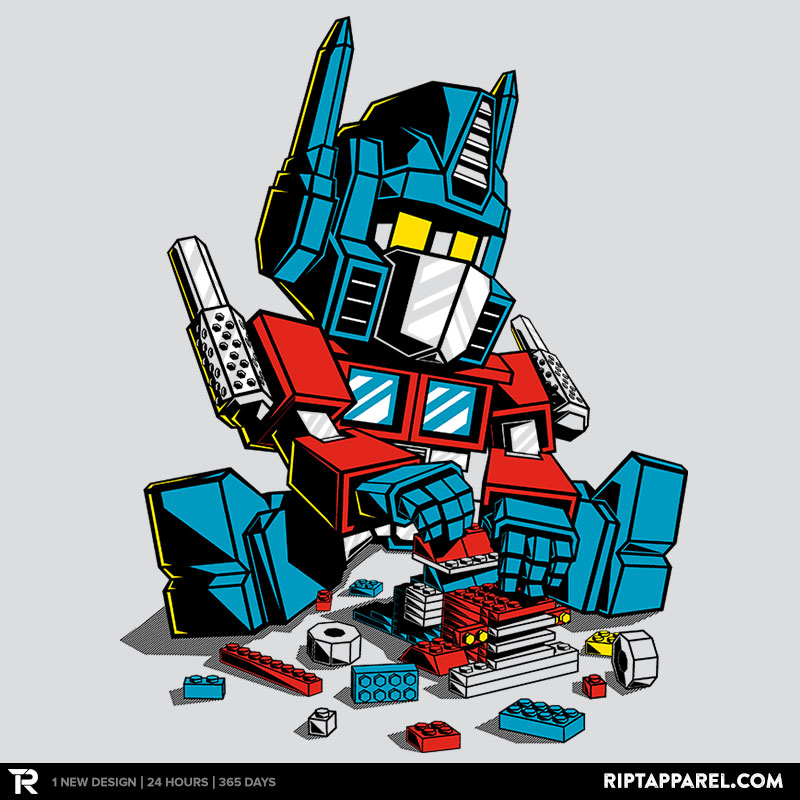 Ript Apparel today has two different LEGO themed t-shirts for sale for 24 hours. The first on, seen above, is Autoblocks by MEKAZOO. It's the Transformers Optimus Prime building his vehicle mode with LEGO bricks.
The second shirt is a little darker and is based on The Walking Dead TV show with the famous words "Don't Open, Dead Inside" painted on the hospital doors. The t-shirt is called The Walking Bricks by Moysche and it has the words "Don't Open, Bricks Inside" with zombie minifigure arms reaching out.
Both t-shirt are available at Ript Apparel for 24 hours and they start at $10 each.