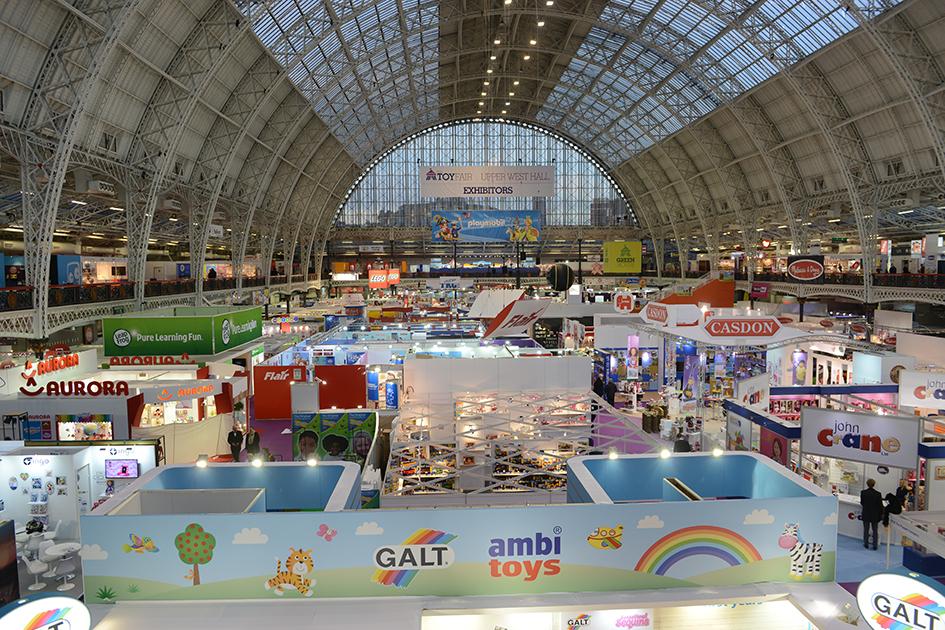 The 2015 London Toy Fair has kicked off and the folks over at Brick Fanatics has given the rundown of the Summer 2015 LEGO sets of various themes. Instead of doing separate posts, we're going to condense everything here with details that were given and update as more details come in.
Updated with more sets with reports from Brickset.
Updated with details of the licensed sets from Brickset.
Not much details here. They are the same size as the Toas and have a darker color scheme.
Skull Warrior (70791) – £12.99
Skull Slicer (70792) – £12.99
Skull Basher (70793) – £12.99
Skull Scorpio (70794) – £12.99
Mask Maker vs. Skull Grinder (70795) – £24.99
Space Starter Set (60077) – £8.99
Utility Shuttle (60078) – £17.99
Training Jet Transporter (60079) – £39.99
Spaceport (60080) – £69.99
Deep Sea Explorers
Deep Sea Scuba Scooter (60090) – £4.99
Underwater Starter Set (60091) – £8.99
Deep Sea Submarine (60092) – £24.99
Deep Sea Helicopter (60093) – £39.99 – Twin-rotor helicopter with a submersible vehicle that drops out from it.
Deep Sea Exploration Vessel (60095) – £79.99
City Square (60097) – £139.99 – Includes 14 minfigures (green Futuron and knight), Coffee kiosk, LEGO Store with a Pick-A-Brick Wall, Truck, Garage, Tram, Hot Dog Cart (different from polybag), and Police Station.
LEGO Creator
Adventure Vehicles (31037) – £17.99 – Green and white SUV.
Changing Seasons (31038) – £39.99 – Square house about the size of the Beach Hut with a garden and a barbecue. It comes with parts to change out to the four different seasons.
Blue Power Jet (31039) – £49.99 – Dark blue and white similar to the design to the red and white one from a while back.
You can squash that rumor about the Killer Croc minifigure/bigfig. That one isn't happening (at least in this wave).
Batboat Harbor Pursuit (76034) – £29.99 – Minifigures include Batman with leg printing, Robin with the New 52 printing, and Deathstroke. Batboat has two cockpits and Deathstroke has a jet ski.
Jokerland (76035) – £89.99 – Minifigures include Batman, Robin, Starfire, Beast Boy, Joker, Harley Quinn, Poison Ivy, and Penguin. Larger than The Dynamic Duo Funhouse Escape (6857). Details of the set include a brick-built Joker face on the top of the entrance, vine tower ride, wheel of ducks, 1989 Michael Keaton-style Batmobile. Harley Quinn rides a motorcycle on a highwire while Poison Ivy is on the vine ride.
Aira's Pegasus Sleigh (41077) – The Pegasus uses the two white LEGO Friends horses. Minidolls include Azari and Aira.
Skyra's Mysterious Sky Castle (41078) – Set is on a 16×32 green baseplate with the main color being tan. Minidolls include Naida, Emily and Sky Lady figures.
The Pop Star themed sets include a new character named Livi and the sets revolve around her. The colors are mostly black, white, and magenta.
Emma's Tourist Kiosk (41098)
Heartlake Skate Park (41099) – £17.99
Heartlake Private Jet (41100) – £24.99
Heartlake Grand Hotel (41101) – £89.99 – Set introduces two new characters to the LEGO Friends line, Nate and Susan
Pop Star Recording Studio (41103) – £12.99
Pop Star Dressing Room (41104)
Pop Star Show Stage (41105) – £34.99
Pop Star Tour Bus (41106) – £49.99
Grocery Store – £34.99
Pteranodon Capture (75915) – £19.99 – Similar to the LEGO Dino Tower Takedown (5883). Set includes 2 minifigures and a Pteranodon.
Dilophosaurus Ambush (75916) – £29.99 – Includes a new mold of the Dilophosaurus and also has 2 minifigures.
Raptor Rampage (75917) – £49.99 – Only set to have Chris Pratt's character (Owen) which is very strange considering he is the main character. He rides a motorcycle and set also has two different colored Velociraptors named Blue and Charlie. The set also has a blue and white truck and 2 other minifigures.
T-Rex Tracker (75918) – £59.99 – The T-Rex mold is similar to the previous one but with a darker orange color. Set also has 4 minifigures.
Ultra Dino Breakout (75919) – £99.99 – Sets includes Indominus Rex (D-Rex), gyrospheres as seen in the trailer and can be launched, and mosquito in amber brick. Also includes 4 minifigures.
Raptor Escape (75920) – £39.99 – Includes two Velociraptors that are different colored from the Raptor Rampage. These raptors are also named.
LEGO Legends of Chima
Summer 2015 wave will be the final wave in the theme.
Avengers: Age of Ultron sets were shown but we've already already seen images and descriptions of the sets. No word on the UCS Avengers Helicarrier (76042) but there are new rumors that it will be revealed this week. New sets for Summer 2015 include:
Carnage vs Spider-Man (76036) – Spider-Man is the new Ultimate Miles Morales version. Also includes a S.H.I.E.L.D. agent. Set itself is a mini jet.
Sandman Ambush (76037) – Minifigures include Spider-Man, Iron Spider, Sandman, Rhino to in a larger brick-built Rhino which from what I hear is a great build. Set itself is a building site for Sandman to come out of.
Ant-Man – £19.99 – Not shown
More of the minifigure scale sets will be coming later this year.
Dungeon (21119) – £19.99 – Minifigures include Steve and two Zombies.
The Snow Hideout (21120) – £39.99 – Minifigures include Steve, a Creeper, and a Snowman.
The Desert Outpost (21121) – £59.99 – The set is designed with the help of the community. Minifigures include Steve, three Skeletons with bows, and a Wolf.
The Nether Fortress (21122) – £69.99 – Set comes with a new mob called Blazes which are yellow skinned with black eyes. Other minifigures include Steve and a new Zombie.
LEGO Mixels
Series 5:
Gox, Junky, Kamzo: brown/gold
Krug, Chilbno, Snoof: Blue/trans blue,
Spogg, Turg, Tungster: yellow/red
Series 6:
Kram, Forx, Wuzzo: yellows
Dribbal, Gurggal, Slusho: greens
Snax, Berp, Vaka-Waka: purple/lavender
LEGO Ninjago returns this summer with more sets and the theme for this wave is Ghosts. A lot of the sets will have ghost minifigures and will have glow in the dark elements. The Airjitsu sets are just the spinners which can fly by pulling on ripcords.
Chain Cycle Ambush (70730)
Cole's Earth Bike (70733)
Master Wu Dragon (70734)
Ronin Rex (70735) – £39.99
Ghost Dragon (70736) – The Ghost Dragon is a Chinese-styled dragon.
Titan Mech Battle (70737) – £39.99 – Includes two fighting mechs.
Final Flight of Destiny's Bounty (70738) – £99.99
LEGO Scooby-Doo
For those who thought this theme was a fake, it's a shame that you didn't believe our exclusive report. It has been confirmed that LEGO Scooby-Doo will be coming out this year.
The report from BF is that the sets will be based on the upcoming Cartoon Series, Be Cool, Scooby-Doo! but with a classic 70s vibe. The characters themselves will be actual minifigures and not minidolls. There will be new hair molds for the gang and two versions of Scooby-Doo himself.
Mummy Museum Mystery (75900) – £11.99 – Set includes a small shrine with a sarcophagus standing up on the wall. The sarcophagus is same as in the Pharaoh's Quest sets and has a Mummy included. Scooby Doo and Shaggy are also in the set.
Mystery Plane Adventures (75901) – £19.99 – Minifigures include the Headless Horseman, Scooby and Shaggy. The pumpkin helmet can be taken off to show the real face. Scooby and Shaggy rides a biplane and also has Scooby Snacks.
The Mystery Machine (75902) – £29.99 – Flagship set. Minifigures included are Scooby, Shaggy, Fred, and a Zombie. The van has crime-fighting equipment inside as well as a kitchen area. The windshield is very reminiscent of the one seen in the TV series.
Haunted Lighthouse (75903) – £39.99 – Minifigures include Scooby, Shaggy, Daphne, a ghostly Lighthouse Keeper, and a Swamp Monster. The lighthouse is striped and has a hidden cave with a rowing boat.
Mystery Mansion (75904) – £99.99 – Like with many other LEGO sets and the marketing, you have to get this set to get the whole gang. Minifigures include Scooby, Shaggy, Velma, Daphne, Vampire, Ghost, and The Black Knight. The mansion look somewhat similar to the Monster Fighters Vampyre Castle (9468) and is more detailed inside. It also has a central tower with a clock face, a greenhouse on the left side with a man-eating plant.
There were no Episode VII: The Force Awakens sets shown.
Flash Speeder (75091) – £34.99 – Includes five minifigures: two Battle Droids, two Naboo Security Guards and a Gungan Warrior. Green-colored.
Naboo Starfighter (75092) – £54.99 – Includes Anakin Skywalker, Obi-Wan Kenobi, Naboo Pilot, R2-D2, two Battle Droids and two Droidekas.
Death Star Final Duel (75093) – £69.99 – Includes two Royal Guards, Emperor Palpatine, Luke Skywalker, and new Darth Vader. Set is larger than the previous version. Includes a sliding door to enter throne room. There's a gimmick with a spring action to jump the minifig in the air. There are also two side builds which one is to thrown a new Darth Vader minifigure down.
Imperial Shuttle Tydirium (75094) – £79.99 – Includes Chewbacca, Han Solo in Endor outfit, Princess Leia and two Rebel Commandos. Smaller than the UCS version but includes most of the details. The wings don't open and close with gears like the UCS version.
Star Wars 2015 Advent Calendar (75097) – £24.99 – Has C-3P0 as Santa, R2-D2 as a reindeer, Mini builds included are a Sandcrawler,, Probe Droid, Sarlacc Pit and Jabba's Sail Barge. Looks to be the best Star Wars Advent Calendar in the series.
Imperial Assault Carrier (75106) – £99.99 – From Star Wars Rebels. Gozanti-Class Cruiser. The carrier holds 4 mini TIE Fighters (larger than polybag version) hanging underneath. Minifigures include Agent Kallus, Astromech Droid, Imperial Officer, two TIE Fighter Pilots and Sabine Wren with her helmet.
LEGO TECHNIC
Fire Plane (42040) – £44.99, 578 pieces – Red and white sea plane. The single propeller turns as it's pushed along a flat surface. Also comes with trans-blue 2×2 round bricks that can be dropped from the bottom of the plane.
Crawler Crane (42042) – £109.99, 1401 pieces – A blue motorized crane. The boom of the crane is about 3 feet long.
Mercedes Benz Arocs 3245 (42043) – £169.99, 2793 pieces – Available late 2015. Includes power functions and pneumatics. The alternative model is a flatbed truck.
Ultrasonic Showdown (70171) – £17.99
AntiMatter's Portal Hideout (70172) – £49.99
Ultra Agents Ocean HQ (70173) – £79.99
When you make a purchase or, sometimes, carry out some other action as direct result of clicking on a link at The Brick Fan, we will receive a small commission.
The Brick Fan is a participant in the Amazon Services LLC Associates Program, an affiliate advertising program designed to provide a means for sites to earn advertising fees by advertising and linking to Amazon.com. As an Amazon Associate I earn from qualifying purchases.
We partner with Rakuten Advertising, who may collect personal information when you interact with our site. The collection and use of this information is subject to the privacy policy located here: https://rakutenadvertising.com/legal-notices/services-privacy-policy/